MARATHON SPORTS RIEGATE & DISTRICT BOWLS PAIRS
On 30th August 24 bowlers from Banstead Neville, Caterham, Chipstead, Horley & Redhill competed in the semi-finals and finals of the Competition at Redhill BC sponsored by Marathon Sports.
Winners were:Ladies': Tricia Hall & Gill Tarrant of Chipstead
Men's: Charlie Murphy & Ian Steele of Chipstead
Plate: Bernard China and Kevin Wheeler of Banstead Neville.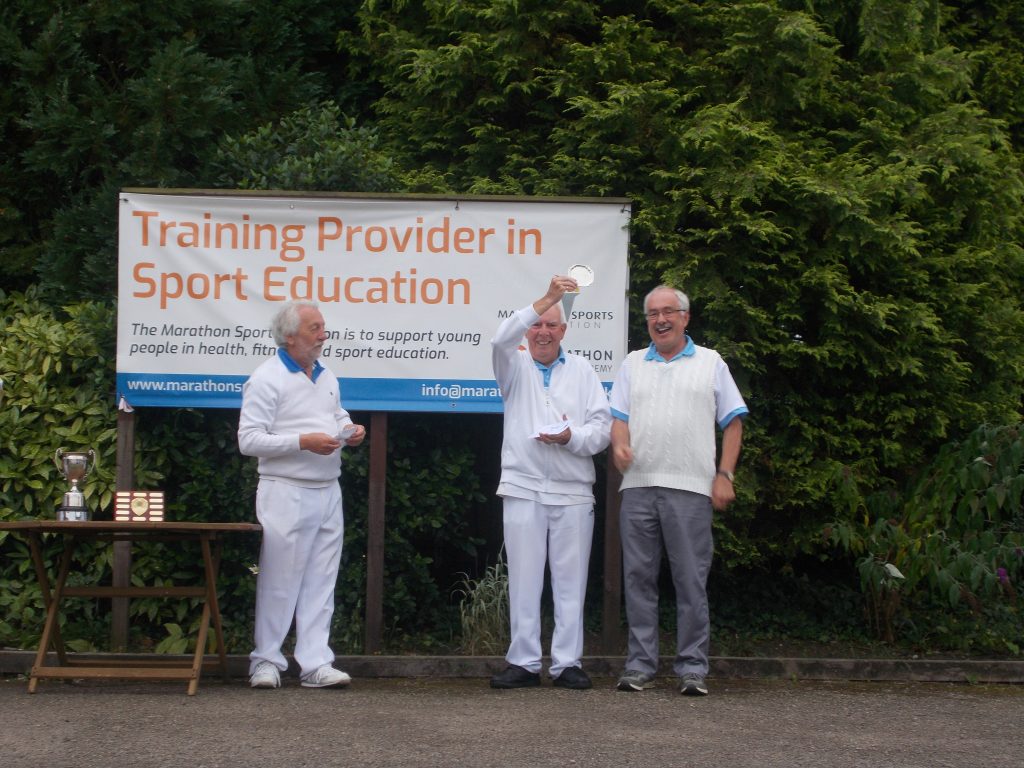 Players and spectators enjoyed some high quality bowls and refreshments throughout the day provided by Redhill BC. Many thanks go to our Sponsor, to Steve Whiting for the organisation and to the many Redhill BC volunteers who helped on the day and prior to the event.